Yoga and Energy work for Body, Mind and Spirit
| | |
| --- | --- |
| Posted on September 10, 2015 at 1:54 PM | |
So often I am told by a student that they have a friend that would like to take yoga but they aren't sure if the classes are right for them.
Having never taken a yoga class, the different styles and teaching techniques can be confusing. 
There are so many ways you can tackle this.
*If your friend is a good friend, you know if the classes you are taking are right for them.  Be honest. 
*Research  Look up the yoga styles and see if it is even something that you would feel comfortable with.  There is only one style of yoga that I have huge issues with.  The rest, even the more unconventional and non-traditional styles, have value.  Personally I treasure the styles that encourage a healthy lifestyle all around.  Not just on the mat.
*Request time to talk to an instructor before a class to discuss whatever limitations or concerns you might have.
*See if you can observe a class before taking it.  I have one class with a glass door that I don't mind people watching through.  I also love people coming in and telling me their concerns.  Come in, watch, do what you can. 
*Make sure you set yourself up for success, especially if this is your first class or the first one in quite a while.  Take a 'Gentle', 'Yoga for Beginners', 'Yoga 101', or even a class that is set up for those with special issues like arthritis or fibromyalgia.  Those will be very gentle but will also allow you to get acquainted with the instructor.

I already said this but it is worth repeating.  In yoga, in life, you will want to take some chances but when it comes to something new...set yourself up for success.  If you are already having some body or health issues, why would you take a class that might push you so hard you hurt yourself.  You won't want to come back after that. Ease yourself in.  Once you are 'hooked' you won't be able to imagine your life without YOGA :)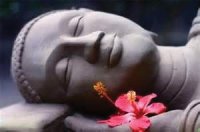 Namaste
Categories: None
/